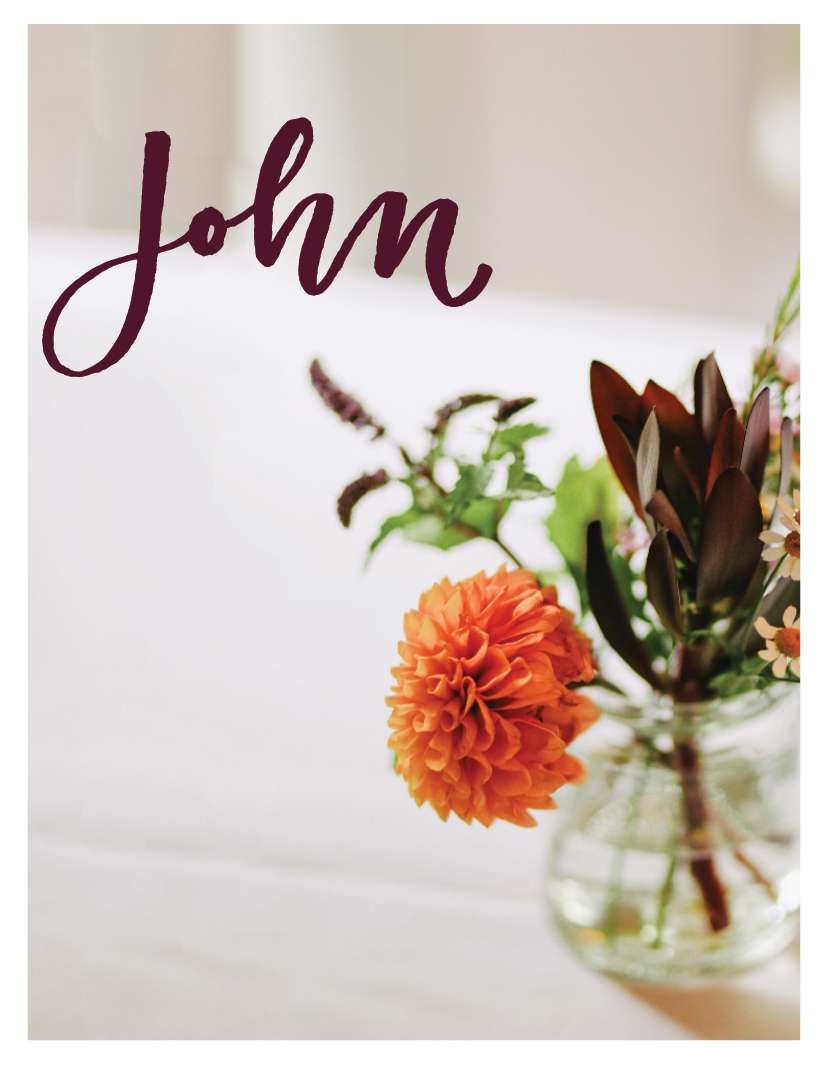 John 3 New Life in Jesus
Unbelievers or new believers are often directed to read John. Certainly, John 3 is a "must read" chapter of the Bible. Look at the "must statements" in John 3 and see how they relate to John's aim "that we may believe!"
First section, verses 1-13…..WE must be born again (7)…. We must BELIEVE
Second section, verses 14-21….JESUS must be lifted up (14)

… and we must look to him and believe!

Third section, verses 31-36…..JESUS must increase (30)

… John is a faithful witness who points to Jesus and wants us to believe… HE is above all!

and John (and I) must decrease (30)
Last verse (36) summarizes in this way: Whoever believes in the Son has eternal life; whoever does not obey the Son shall not see life, but the wrath of God remains on him.