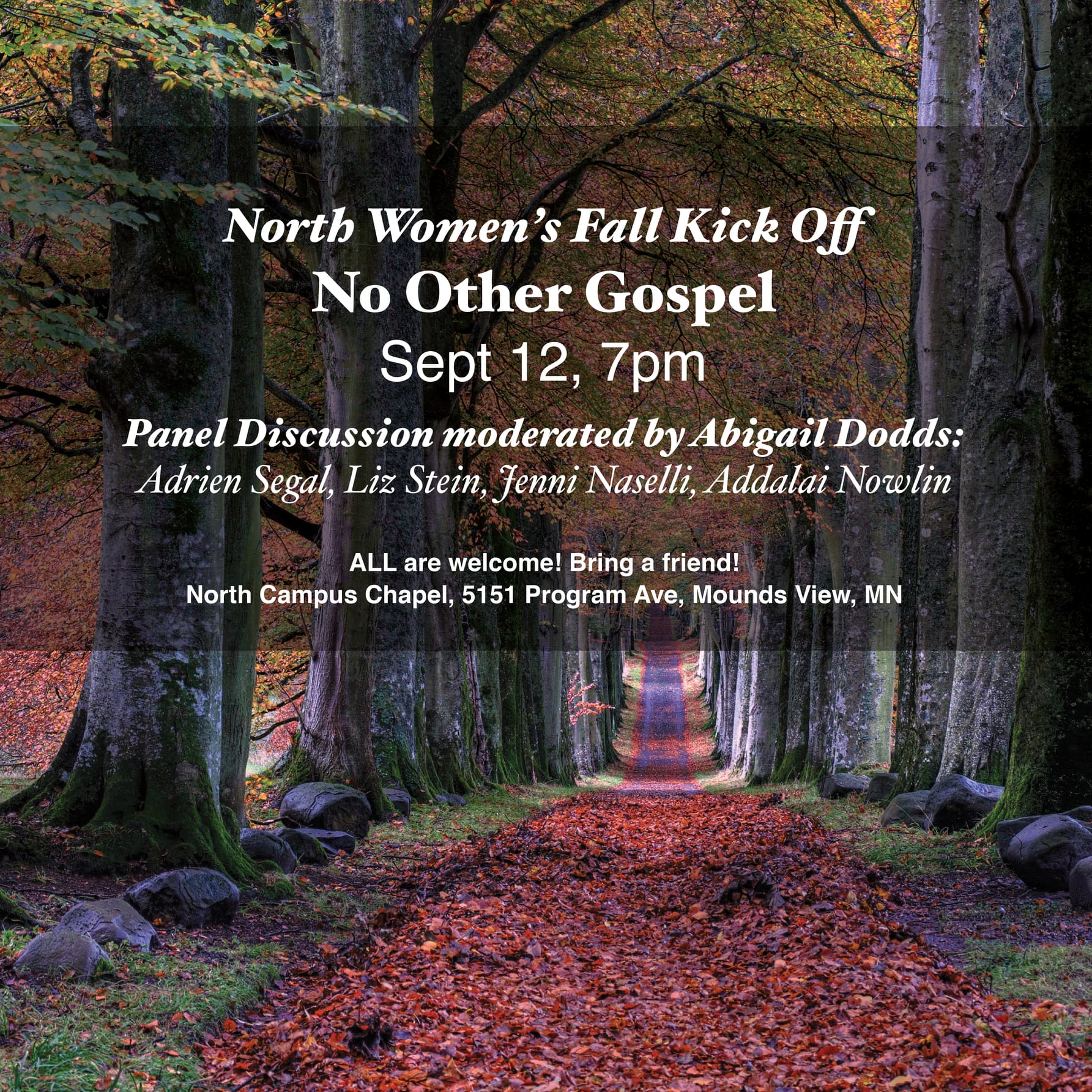 Bethlehem North Women's Ministry Kickoff ... our theme for the coming year is, "No Other Gospel," based on Galatians 1:6–7.
I am astonished that you are so quickly deserting him who called you in the grace of Christ and are turning to a different gospel—not that there is another one, but there are some who trouble you and want to distort the gospel of Christ.
In this media-heavy age, we face a barrage of messages every day. Some are wholly and obviously untrue, but many more contain a confusing mix of truth and error. We have a crafty adversary constantly luring us with deceptively appealing and persuasive ideas, and the need for careful, biblical discernment is crucial.
Pam Larson opened the evening, introducing Women's Ministry at the North Campus and also introduced our theme, "No Other Gospel."  A panel of North women from across the generations discussed this theme, with Abigail Dodds as moderator, and four women from four generations on the panel, each offering her unique perspective on the issue:
Adrien Segal

Liz Stein

Jenni Naselli

Addalai Nowlin
*Note: this was recorded from the audience, using a phone, so the quality is not great.