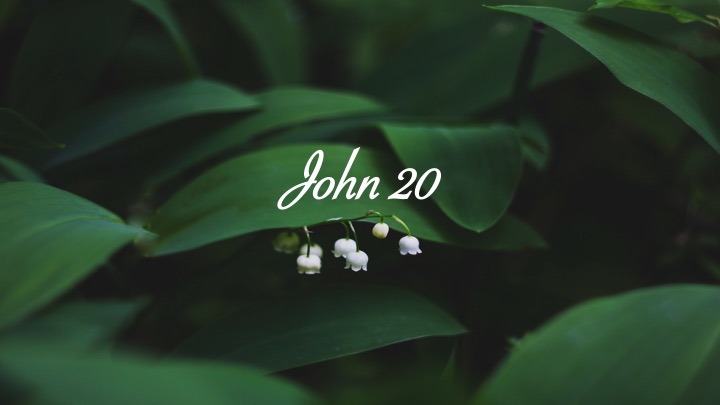 John 20
My aim: is for you to SEE (the truth) and BELIEVE Jesus and have radical new life in believing in Him, our risen Savior.
4 characters/groups have one thing in common: the emotion of grief
For each, ask:
How does the progression of sight and belief tie into the aim of the whole book? And how do the senses play a role--seeing, hearing, touching….

HOW were each of them transformed by Jesus' resurrection?