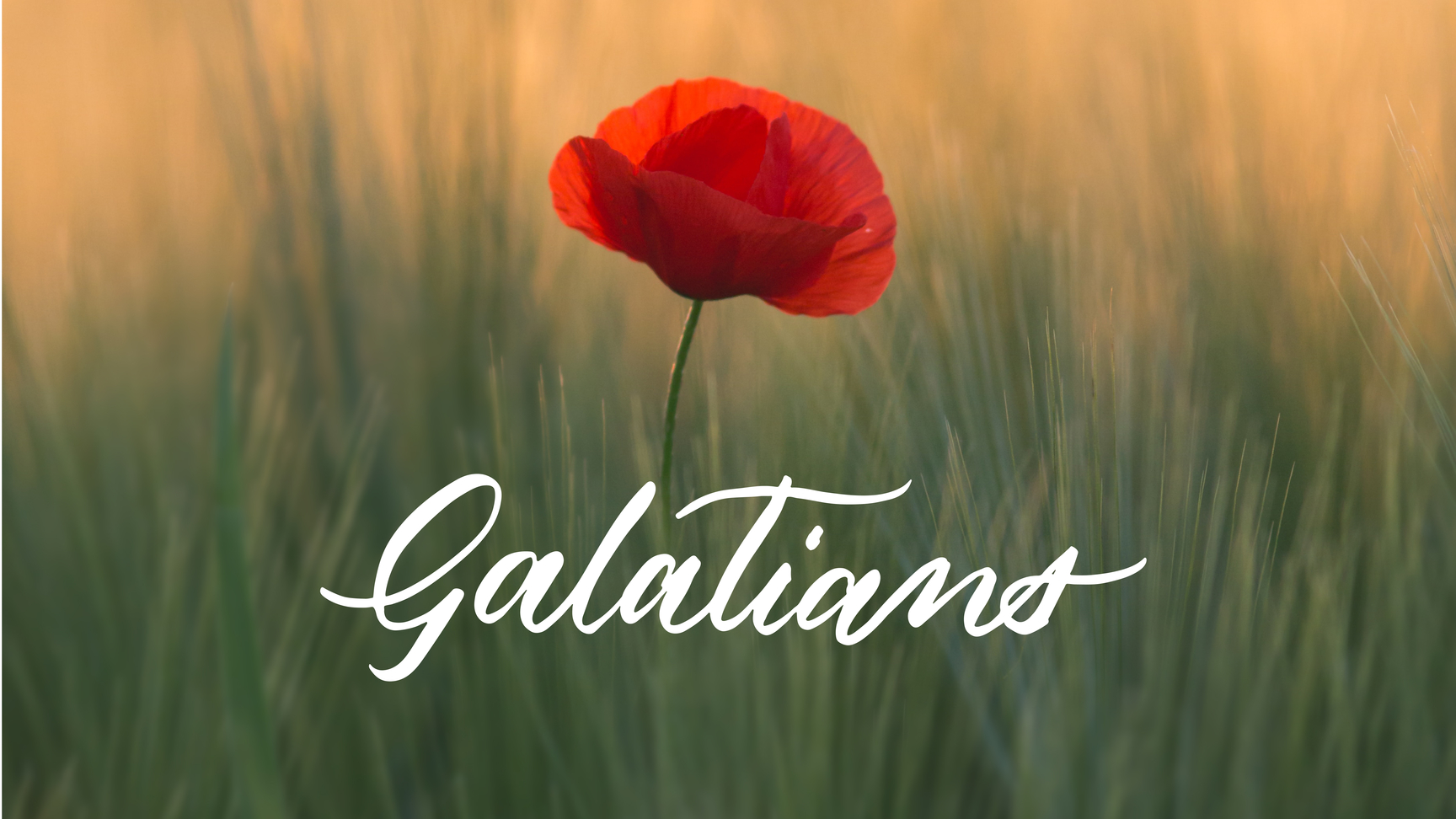 Our Freedom, Our Fight, Our Flesh and God's Fruit in Our Lives
Galatians 5:13-26 | Pam Larson | 3.27.2020
1-Our Freedom (13-15)
2-Our Fight (16-18) 
HOPE for the fight … 3 reasons ...

1-Because of A promise! the Spirit's help! (16)

2-Because the battle is real and is hard!- but we have the Spirit (17)

3-Because if you are led by the Spirit, you are not under the law. (18)
So we have

the Spirit

living in us, we WALK in the Spirit, we are led by the Spirit and we plead for the Spirit's help in fighting the battle.

We also need

the Word

, God's promises, to fight this battle against the flesh.
3-Our Flesh (19-21) (Paul contrasts our flesh with the fruit of the Spirit in our lives.)
4- God's Fruit (22-23)
Love, joy and peace all are "gospel overflows" of the saving grace of Christ in our lives

Those lead to the sweet ways we then interact with others around us...with patience, kindness and goodness

As the fruit of the Spirit ripens, our radical transformation manifests in faithfulness, gentleness and self-control...becoming more and more like Jesus.
Our Ongoing Fight (24-26) 
An imperative

- walk by the Spirit/keep in step with the Spirit

An indicative

-  Because you

are

crucified with Christ, and

have

crucified the flesh, keep crucifying those fleshly desires, walking by the Spirit, living by the Spirit, keeping in step with the Spirit
We are free from sin and death, free to love, fighting our flesh in the power of the Spirit and walking, living, being led by the Spirit. This means we are continually directed by and influenced by the Spirit, and His fruit.